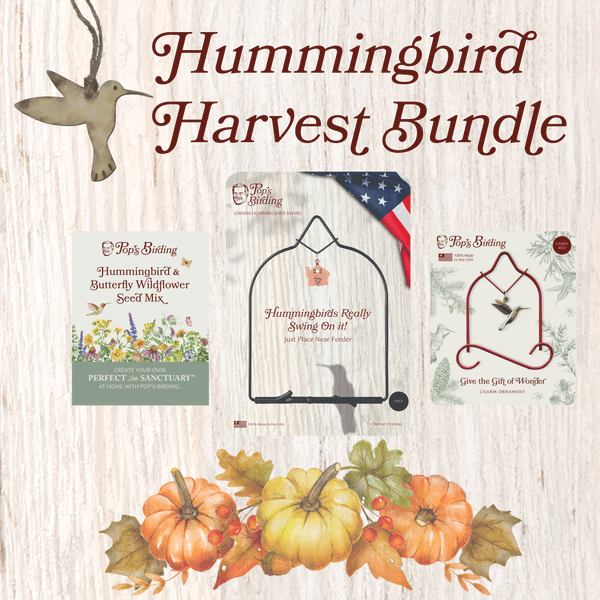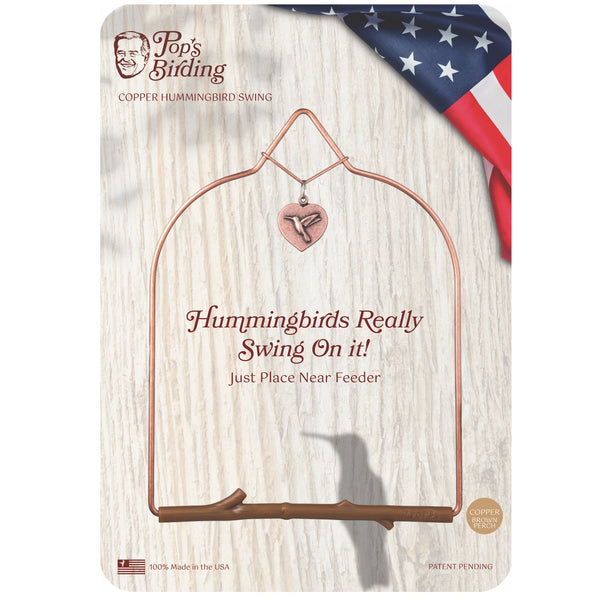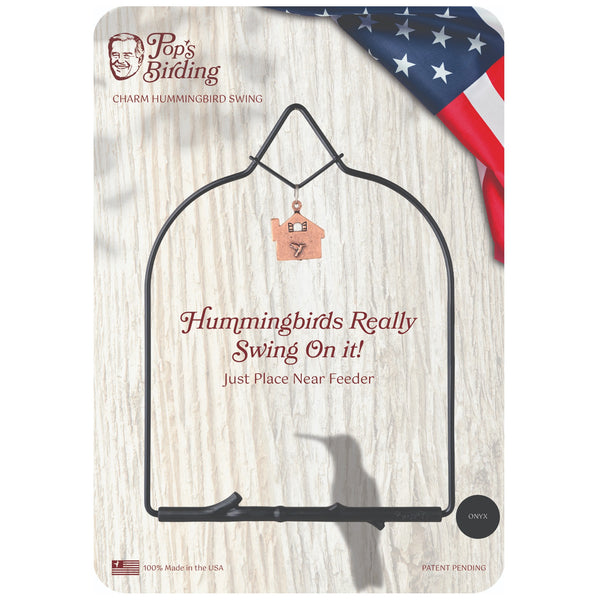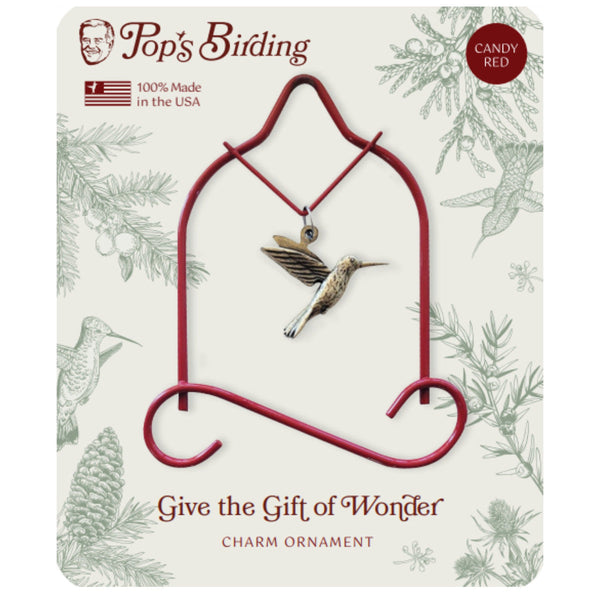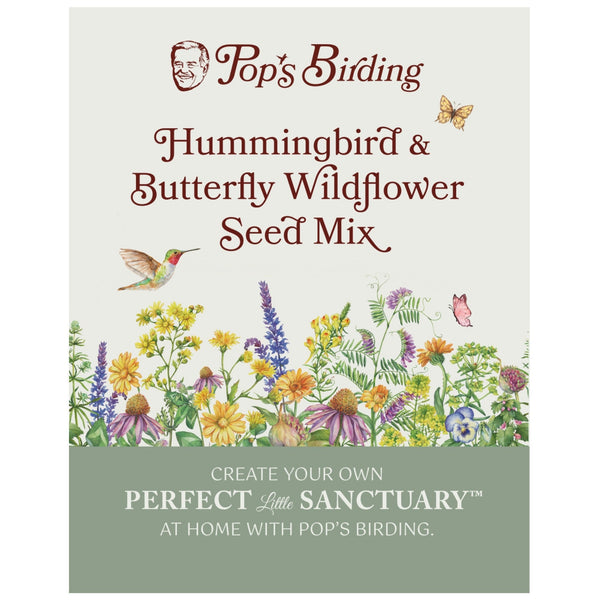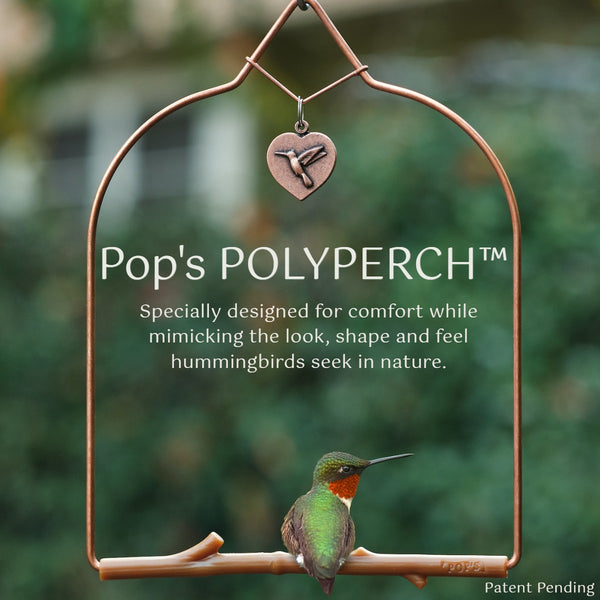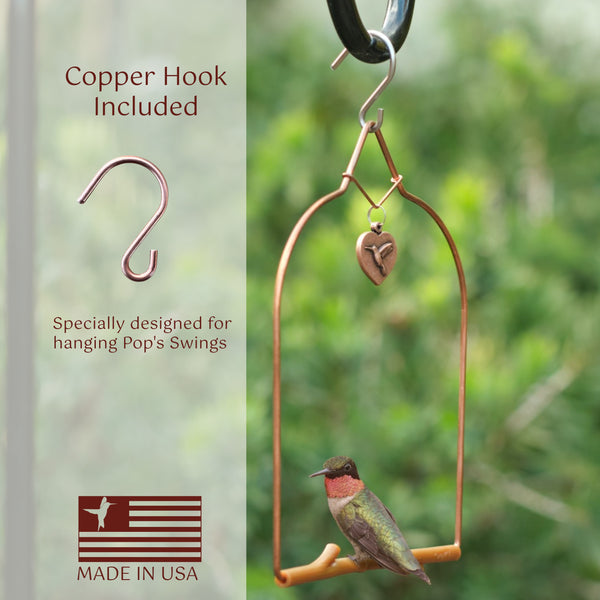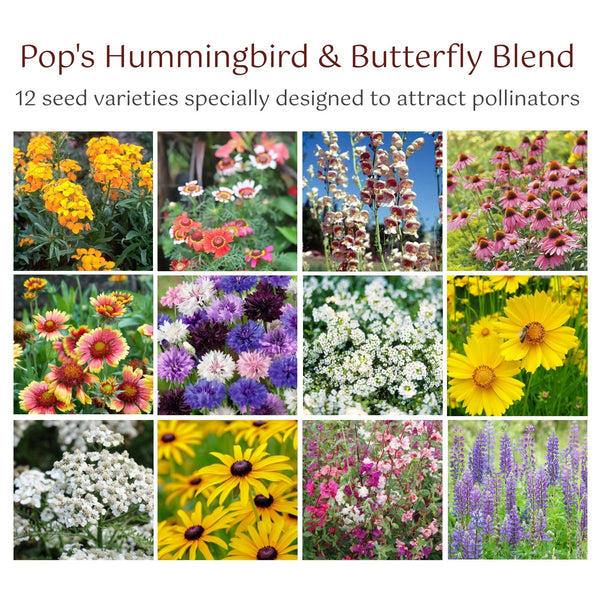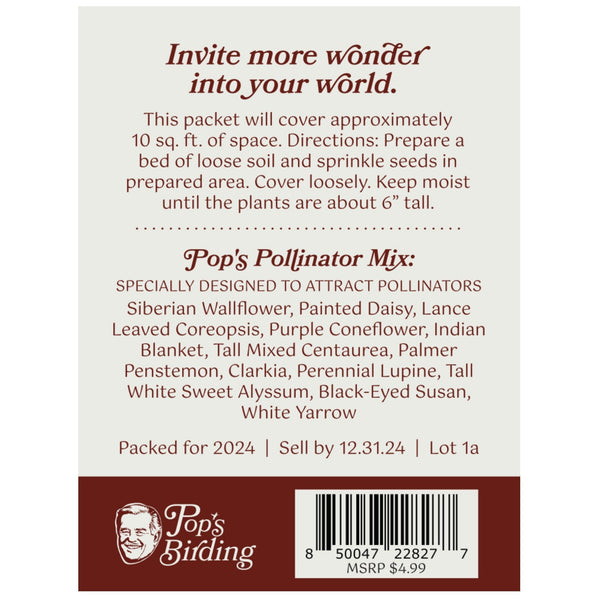 Hummingbird Harvest Bundle
SKU:
Our Hummingbird Harvest Bundle includes our best sellers for Fall. 100% Made in the USA
Bundle includes:
1 x Charm Hummingbird Swing

 Onyx 

(

C

HO_CWBL)
2 x Hummingbird Wildflower Seed Packs (Covers 20 sq ft of space) (

WFLR_HBB

)
1 x Charm Hummingbird Ornament (C0MT01)
1 x Wooden Handmade Hummingbird Ornament (HB21-HT)

1 x Hummingbird FAQ card
Invite more wonder to your world this Harvest Season with Pop's Hummingbird Harvest Bundle!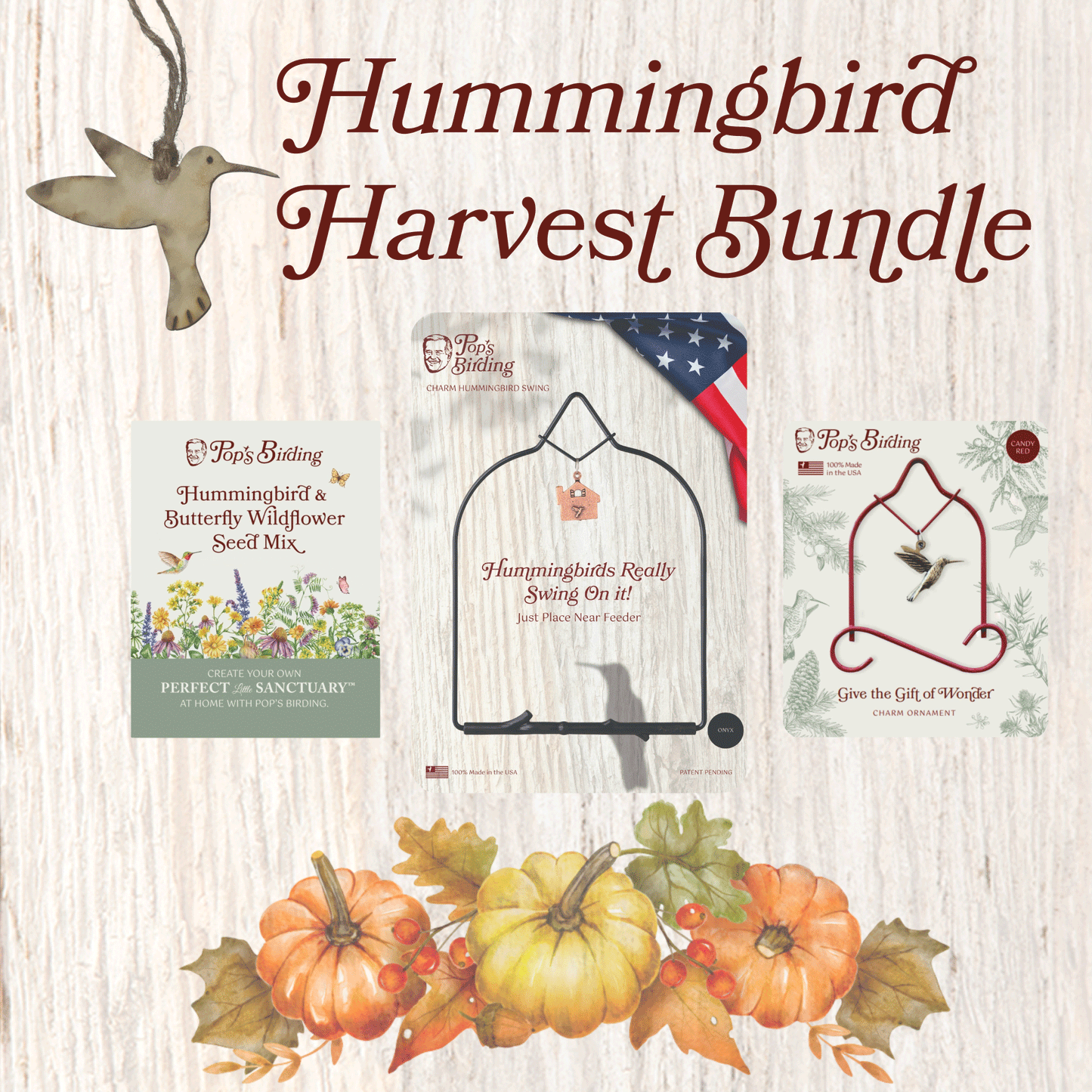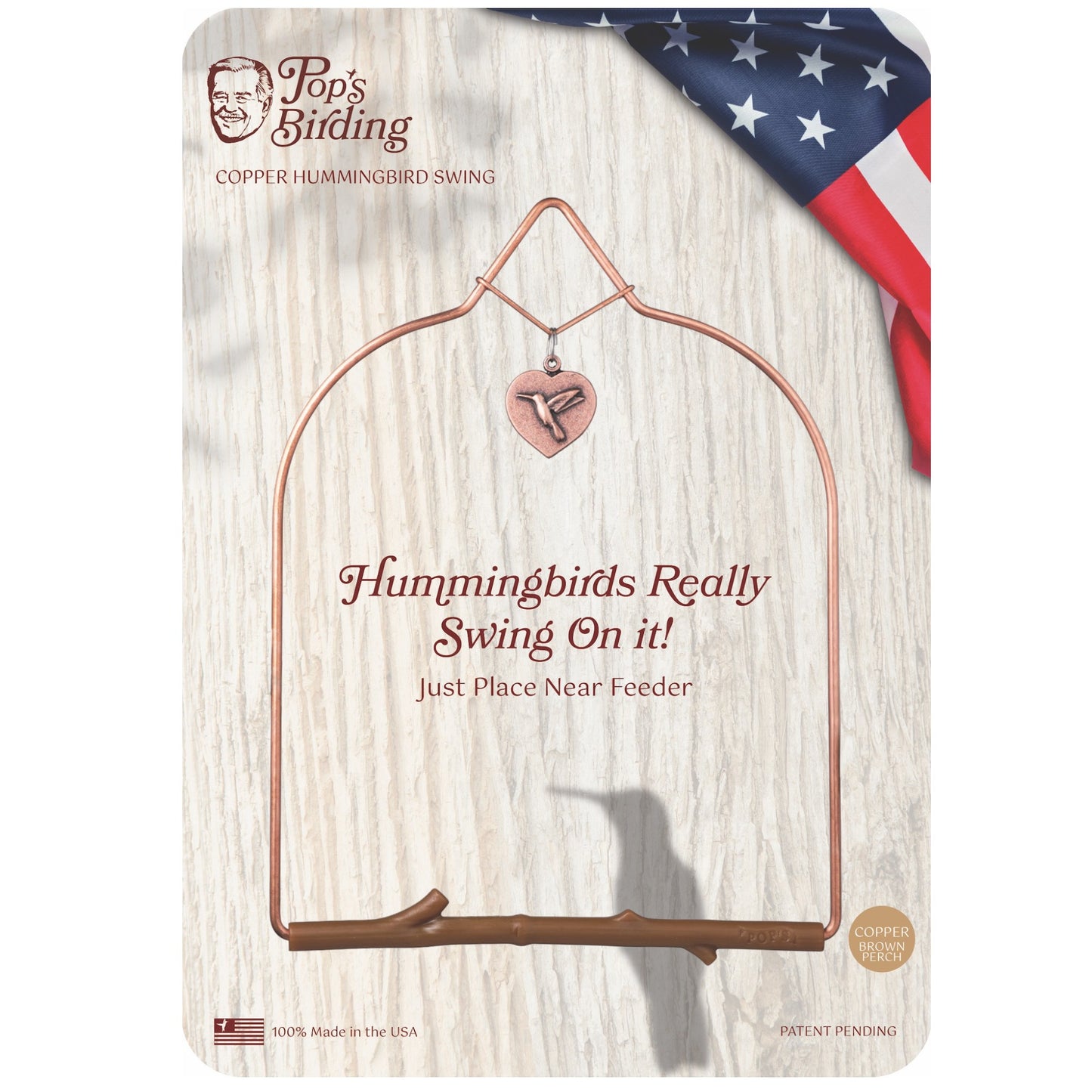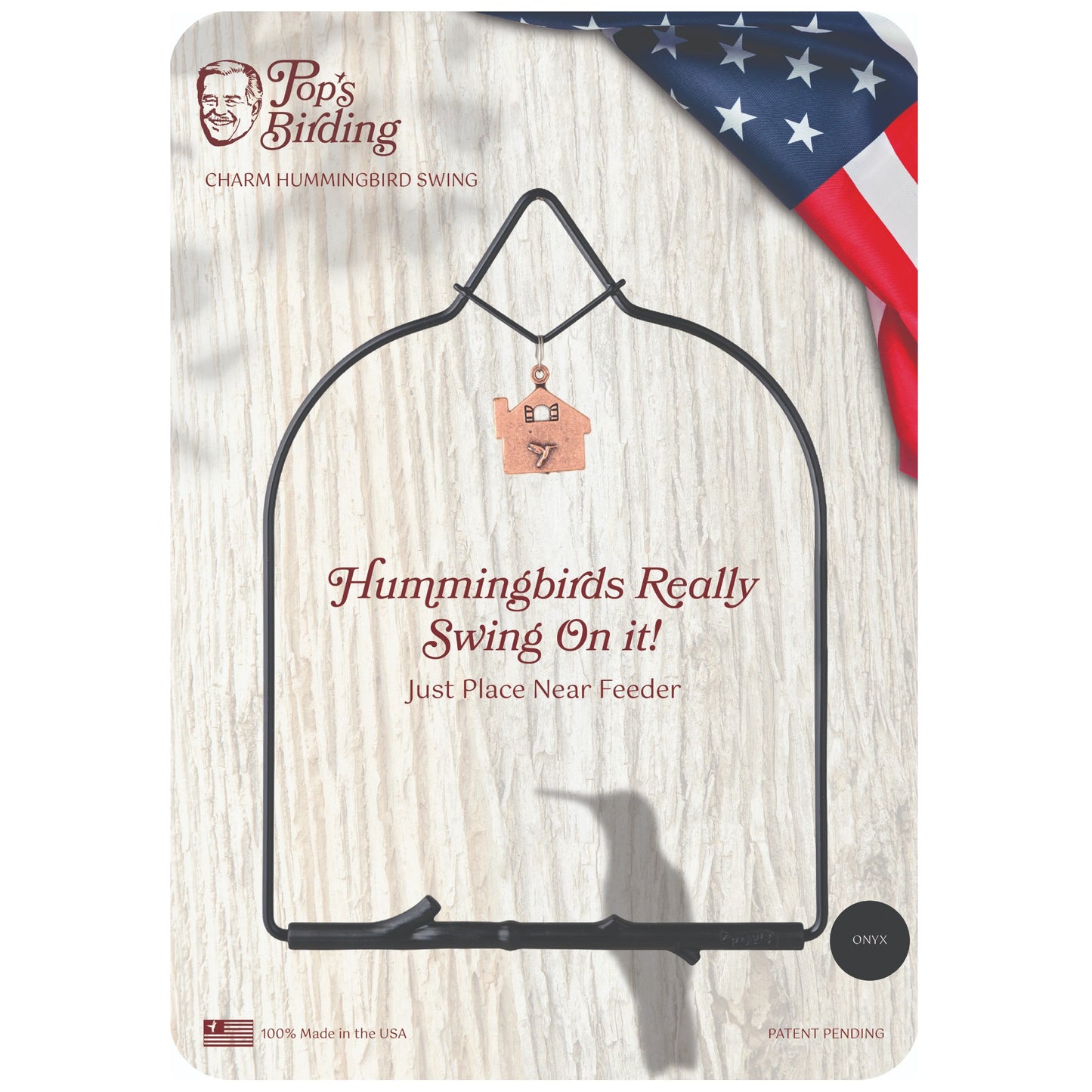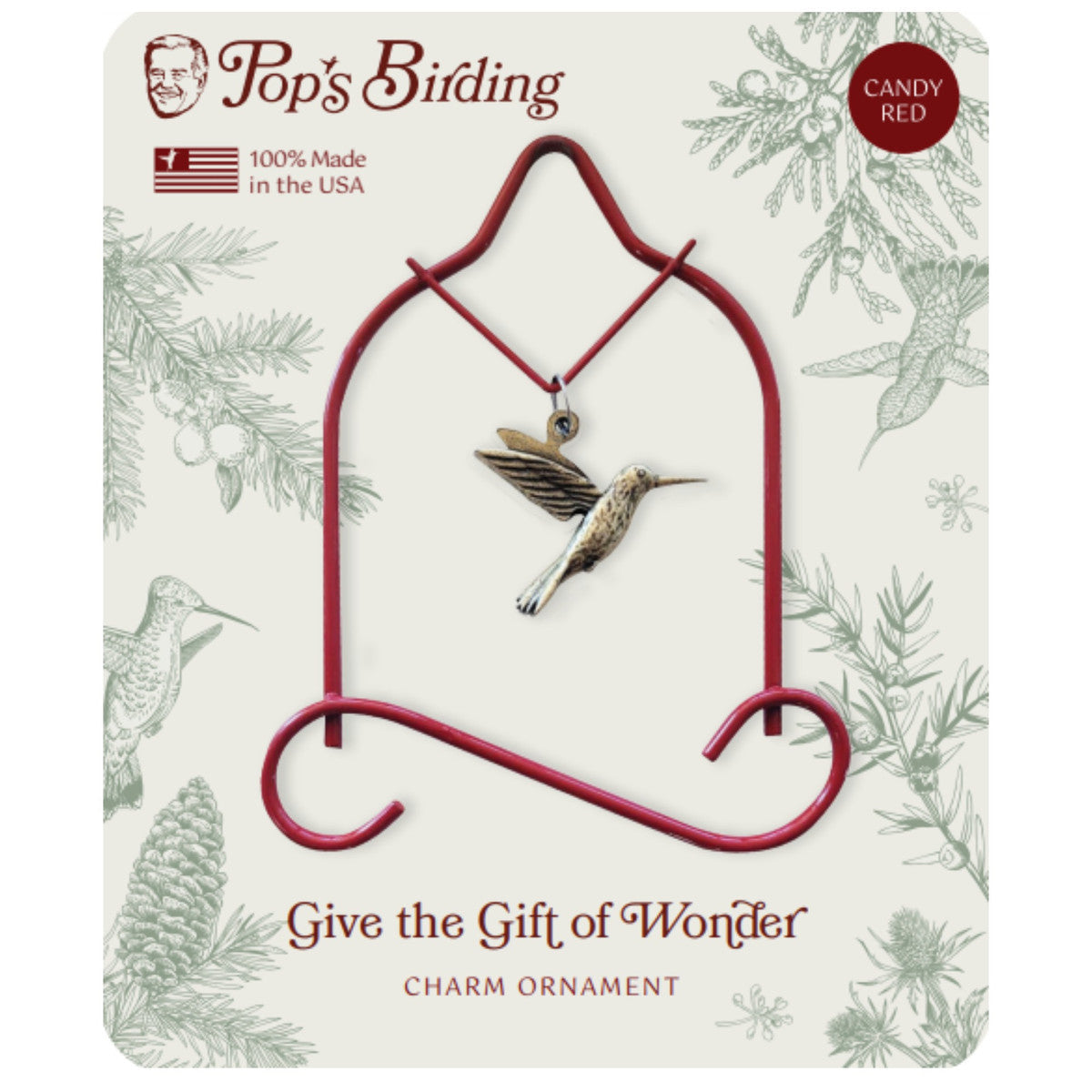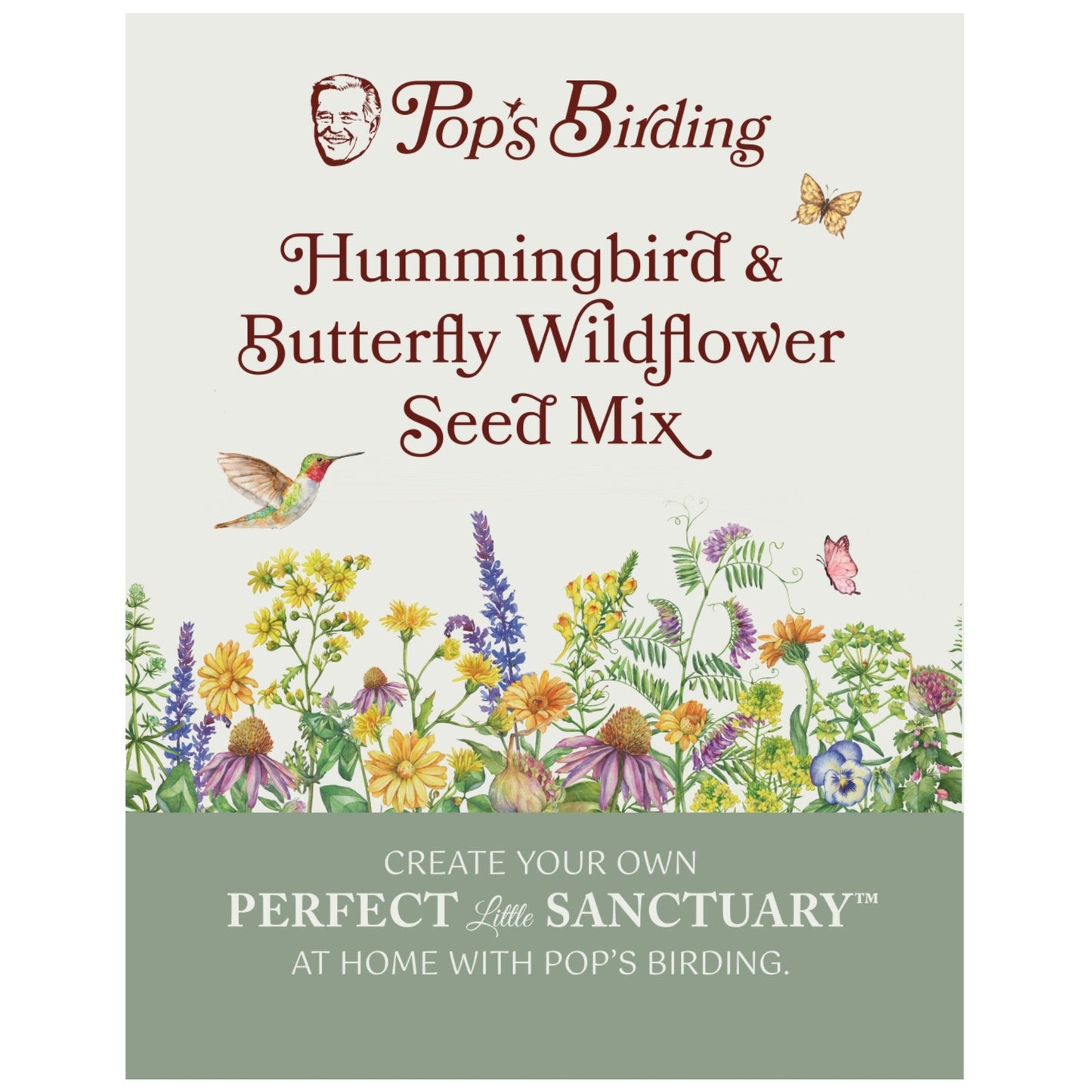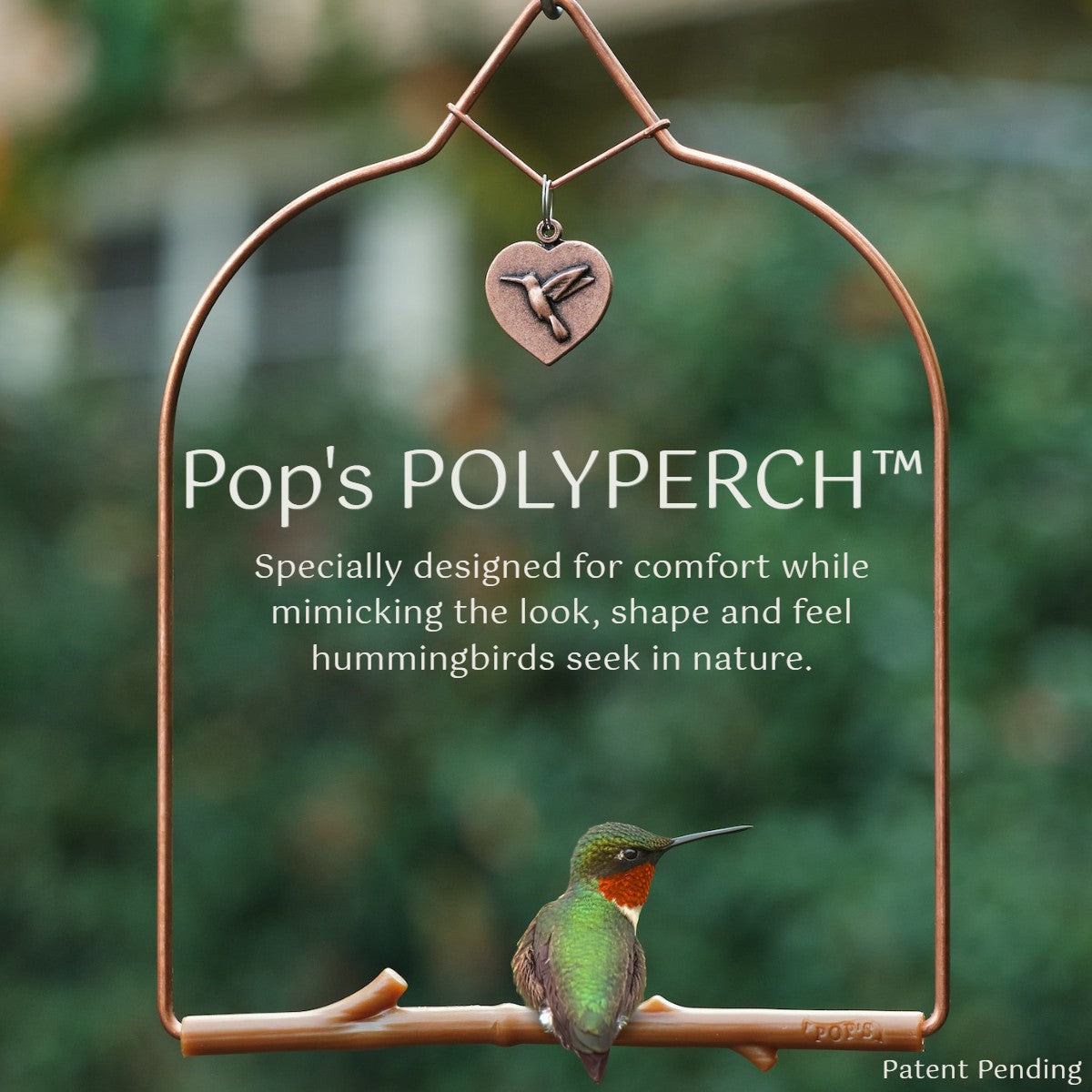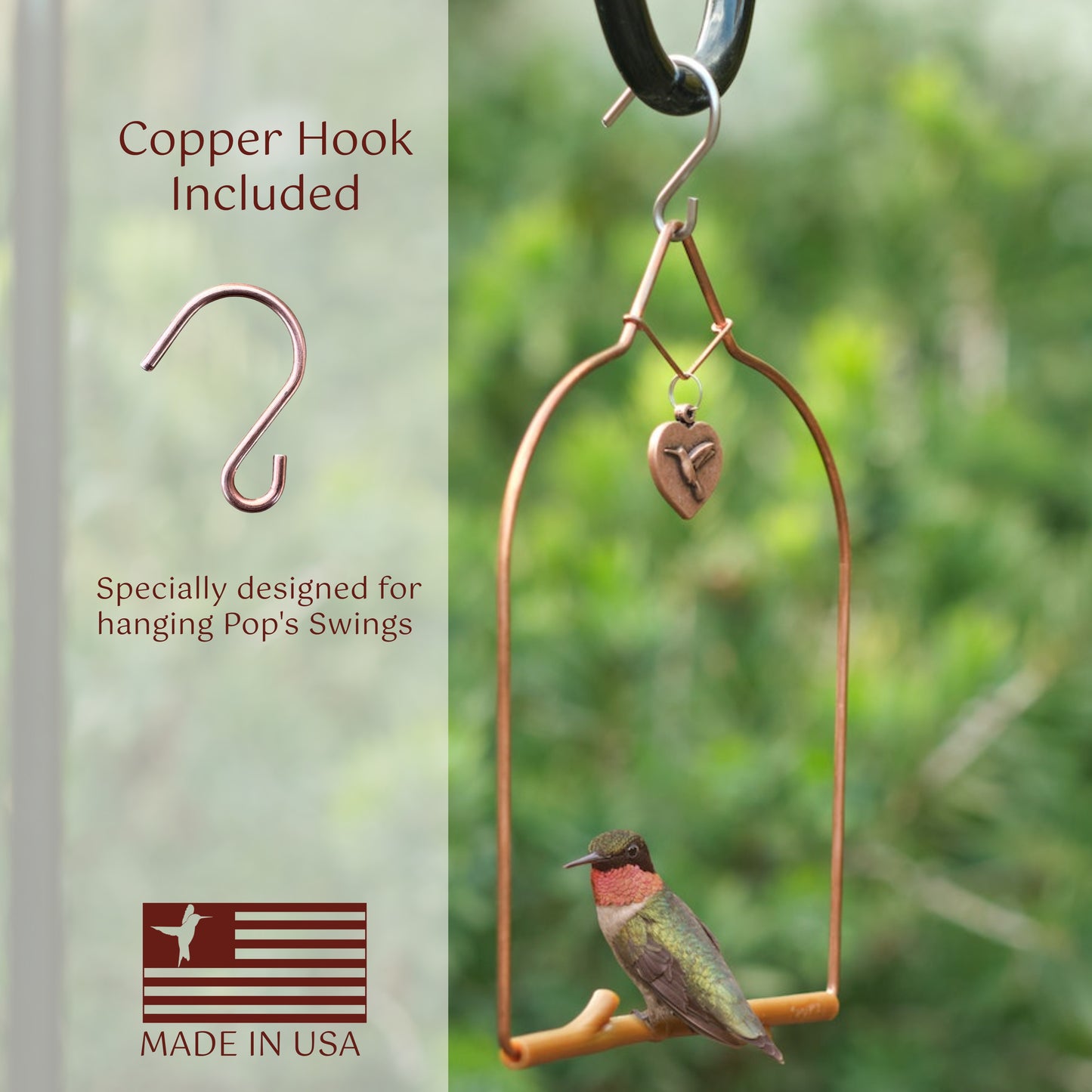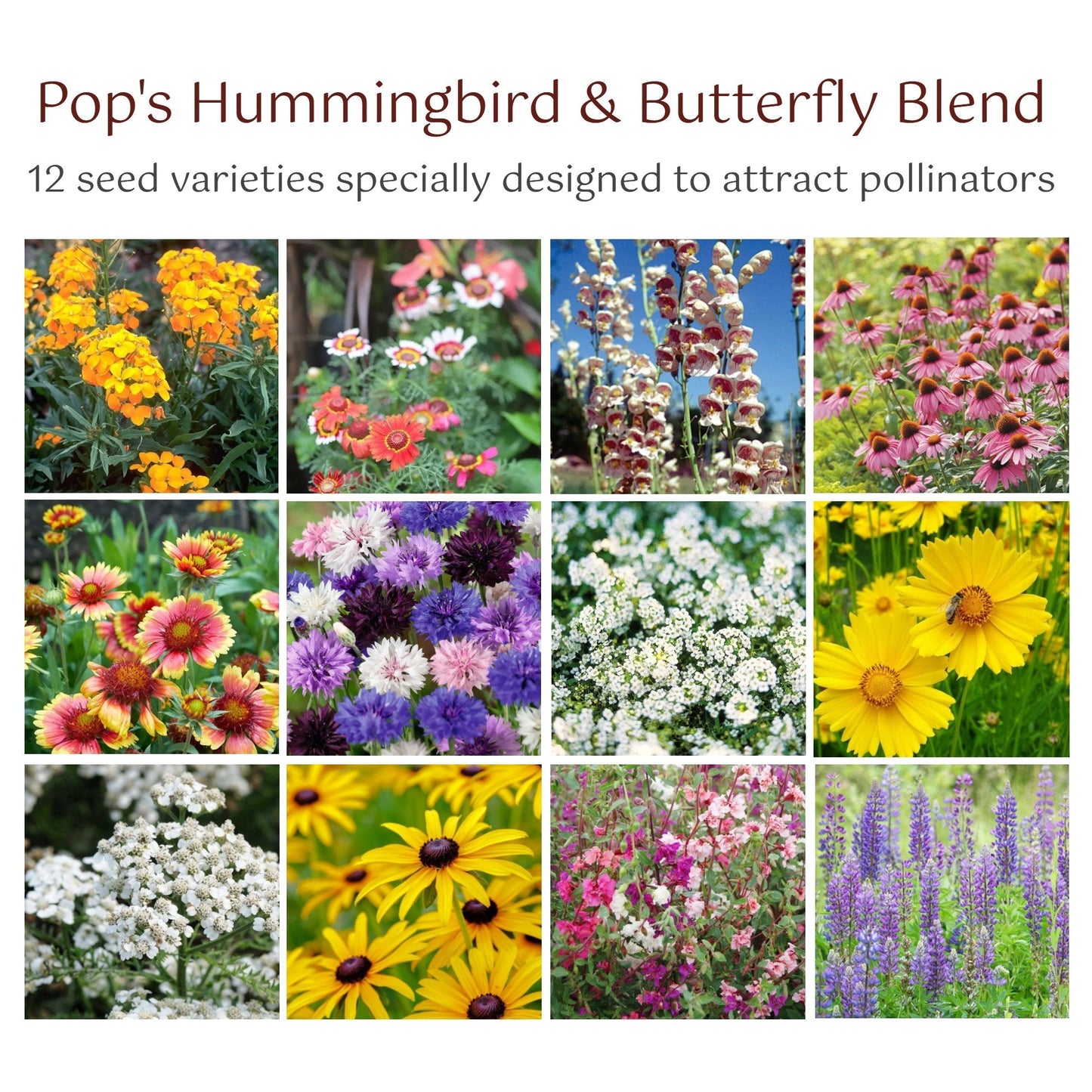 Pop's commitment to 100% Made in USA Manufacturing has led to the most innovative hummingbird products in the world.
From William O Sloan, "Pop's" creation of the first ever Original Hummingbird SwingTM, to our specially-designed products and nectars, our mission is to make it easy for hummingbird lovers everywhere to experience the magic and wonder these special birds provide. Ready to invite wonder into your world?
LEARN MORE
This is very attractive – and it works. The little hummers actually sit on it. So neat to see them sitting still. They really seem to like it. In fact, they fight over it, so I will have to get another one.
Barbara
This swing is nicely made, quality workmanship, and beautiful to look at.
Nonna